This year's Executive Summit, a two-part virtual series, was the perfect embodiment of its theme: The Road to Reinvention. Due to COVID-19, PBA had to do a bit of reinventing to successfully hold the event… and just like the rest of the beauty industry, we made the unthinkable work!
Attendees of the virtual series included top executives from some of the biggest names in beauty, such as L'Oreal, Henkel, Kao, SalonCentric, Moroccanoil, Wahl, Modern Salon, CosmoProf, Living Proof, JC Penney, Kenra, Sam Villa, Ulta Beauty, Zotos, and Green Circle Salons.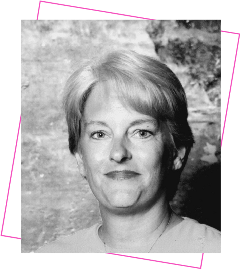 CONSUMER TREND INSIGHTS
Part II of the Executive Summit kicked off with Denise Herich, Co-Founder of The Benchmarking Company, a consumer research firm that conducts quantitative and qualitative research for brands about their industry and consumers. They have worked with an abundance of top beauty brands: bareMinerals, NARS, Oribe, Madison Reed, and more.
Needless to say, the beauty industry has gone through massive changes because of the COVID-19 pandemic. The Benchmarking Company has been gathering research since the beginning of the pandemic that shines a light on a variety of insights regarding the behavior of both consumers and beauty industry professionals.
Denise provided our attending industry leaders with a deep dive into topics like:
CONSUMERS:
How have her behaviors changed?
How is she using beauty to de-stress?
How has her beauty spend changed?
Does she feel safe and comfortable at the salon?
How have her service habits changed?
What does she expect from her salon or spa now?
BEAUTY PROFESSIONALS:
How have personal and business earnings changed?
How have client service demands and visits changed?
How are salons performing new safety protocols?
How many feel comfortable or concerned about safety measures?
What has the impact been on salon retail?
What are their salon expectations moving forward?
Each category contained numerous statistics that gave Executive Summit attendees an unparalleled level of insight into the industry and where it stands. More than ever, we are collectively in uncharted territory. Such in-depth, detailed information has never been so valuable.
On top of the wealth of data, Denise also helped to answer everyone's question: Where do we go from here? By providing key takeaways from the surveys gathered, Denise described what changes can be implemented and provided guidance on where reinvention will be needed most to meet customer needs.

INDUSTRY INSIGHT PANEL
A panel discussion followed, where leading industry experts discussed several pressing topics about the beauty industry during the COVID pandemic, what they've done to reinvent their business models, and how they plan to continue growing while preparing for an unsure future.
THE EXECUTIVE SUMMIT 2020 PANEL INCLUDED:
Bertrand Fontaine, President at SalonCentric.
Christina Russell, CEO of Sola Salon Studios and The Woodhouse Day Spas.
Stefan Mund, Regional Head for Beauty Care Professional North America at Henkel.
Yene Damtew, hairstylist, educator, and owner of Aesthetics Salon in the greater Washington DC metropolitan area. Former stylist to the Obama family.
This year's panel members shared valuable insights regarding consumer behavior in their respective fields, and why reinvention has become a necessity for stability and growth during the pandemic.
Something extra special that attendees witnessed was the panelists' reactions, thoughts, and opinions regarding the extensive research that had been shared just before their session—it was their first time hearing those statistics, too.
A few takeaways from the panel include:
Leaders must be authentic, consistent, vulnerable, transparent, and flexible during times of uncertainty, both internally and externally.
Regular and frequent communication with clients about the changes being made in your salon is key: keep them in the know about your safety measures, use marketing to share how you're operating, and highlight your focus on safety and cleanliness.
The biggest challenge for the entire industry is to make sure your salon or brand has a consistent message among all channels.
All actors in the industry need to be ready to move technology to new levels—the beauty industry has always been behind in technology, but now it's important to catch up. The new normal calls for digitalization.
GET FULL ACCESS TO THE EXECUTIVE SUMMIT PART II
The pandemic has thrown us all for a loop, and it's okay to admit if you're not quite sure what to do next. That's why we highly encourage you to use the PBA Executive Summit to your advantage. Take the data and let it help guide your next steps. Get inspired by your fellow industry experts and create your own innovative version of success!
While we've only shared the basics of Part II with you here, trust us when we say it'll be impossible to experience it in full without gaining new knowledge, ideas, and inspiration. It may be too late to catch it live, but you can still access Part II through October 30 by purchasing it online here. This will provide you with the full video recording of Part II, along with The Benchmarking Company's report.

EXECUTIVE SUMMIT 2021
Mark your calendars and save the date! We're pleased to announce the 2021 PBA Executive Summit will be held on November 17 & 18, 2021 at the Omni Scottsdale Resort & Spa at Montelucia in Scottsdale, Arizona.
Be on the lookout for more info, available in spring 2021!
Can't wait to see you there…in person!