While I was a student at Penrose Academy in January 2020, I traveled to Long Beach, CA to attend Beacon, the elite program for students. I met world renowned beauty successors, witnessed my first NAHA award show, and received a scholarship to go toward my tuition. It was life changing and gave me the courage to chase my dreams without the fear of failure. After leaving, I thought that was the end of it, that I gained the experience and the rest of my career was up to me. It wasn't until I received a call after sending my resume to the salon, Leidan Mitchell, that I recognized the everlasting effects of being a Beacon student.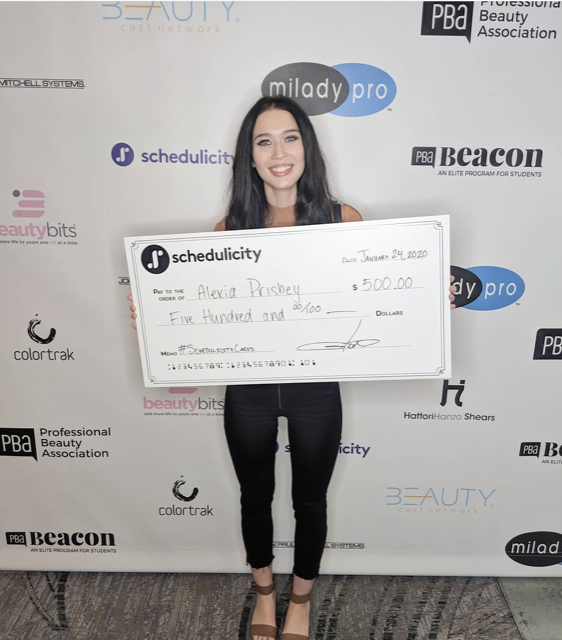 At the time, the salon had just reopened from the quarantine shut down. They were not looking to add new staff but the owner, Jacki Tatman, still wanted to meet me. We discussed my resume and she noted that what stood out was Beacon. In the past, she'd hired a stylist that attended the program herself and ended up being one of the hardest working stylists she'd seen. I left the interview with mixed feelings, knowing that it went well, but maybe they didn't have a spot for me. Two weeks later she contacted me to say she made space for me because she did not want to lose me. Today, I assist the co-owner, Kelly Reid, and work for a company that sees potential for my future.
Even amidst a pandemic, Beacon reinforced the success of my career.
I intend to work just as hard as the last member to continue the legacy for future students.